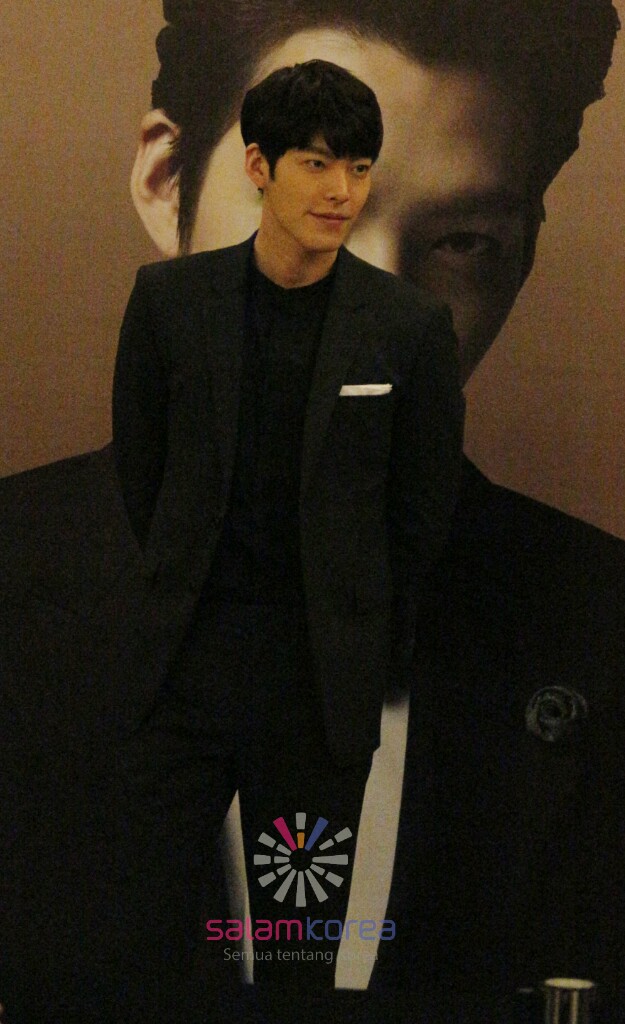 Setiap orang memiliki gaya sendiri dalam berpenampilan, tidak terkecuali Kim Woo Bin. Sebagai model dan aktor, Kim Woo Bin termasuk orang yang memperhatikan gaya berpakaiannya. Ia pun berbagi pendapatnya soal fesyen dan akting dalam konferensi pers The Moment of Kim Woo Bin in Asia "White Day with Kim Woo Bin in Indonesia".
Ketika ditanya mengenai gaya fesyen pilihannya, Kim Woo Bin mengaku bahwa ia menyukai segala bentuk fashion style. "Aku mengawali dari modeling, tentu semua gaya fesyen aku suka," ujarnya. Namun demikian, Kim Woo Bin mengakui, dari semua gaya fesyen, ia hanya memilih yang cocok dikenakannya di badan. Menurutnya, tidak semua gaya fesyen bisa dicoba, namun harus disesuaikan dengan bentuk tubuhnya. "Lebih baik memilih gaya yang disukai dan cocok dikenakan di badan," imbuhnya.
Untuk fashion item, Kim Woo Bin mengakui saat ini ia sedang suka dengan sepatu boots. Sayangnya, kegiatannya sebagai aktor saat ini tidak memungkinkannya mengenakan alas kaki model seperti boots ini.
"Kegiatan yang banyak dilakukan saat ini menuntut penampilan yang rapi, jadi agak sulit jika memakai boots. Namun, memang saat fashion item yang aku suka adalah boots," ungkap Kim Woo Bin.
Bicara soal karir aktingnya, Kim Woo Bin mengatakan saat ini ia belum memiliki keinginan untuk bermain di belakang layar seperti menjadi produser atau sutradara. Ia mengatakan keinginan itu akan dilakukannya jika ia sudah percaya diri dengan kemampuannya di depan layar. "Aku akan fokus berakting dengan baik saat ini," ujarnya malu-malu disela-sela konferensi pers.