Setelah sukses menggelar konser tunggal perdana mereka bertajuk "EXO From EXOPLANET #1: The Lost Planet" berlansung di Seoul selama tiga hari berturut-turut, akhirnya EXO menggelar jumpa pers sebelum hari terakhir konser pada hari ini.
Dalam jumpa pers tersebut salah satu topik yang dibahas adalah kelanjutan aktivitas anggota EXO yang telah pasti hanya dengan sebelas member tanpa Kris. Dengan itu, Kris dinyatakan telah menghentikan aktivitasnya bersama EXO secara resmi.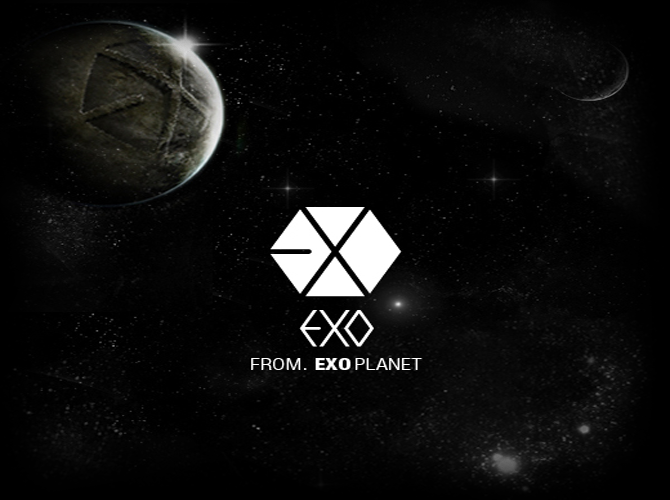 Selain itu, melihat fakta bahwa banyak sekali fans internasional yang mengharapkan kedatangan EXO ke kota-kota mereka untuk konser tunggal, SM Entertainment merilis kota-kota besar di Asia yang akan mereka kunjungi setelah Seoul dan Hong Kong, yaitu Beijing, Shanghai, Tokyo, Osaka, Singapore, Bangkok, Manila, dan Jakarta. Seperti yang tertera pada cuplikan foto press kit di atas yang dibagi oleh salah satu media yang hadir dalam jumpa pers.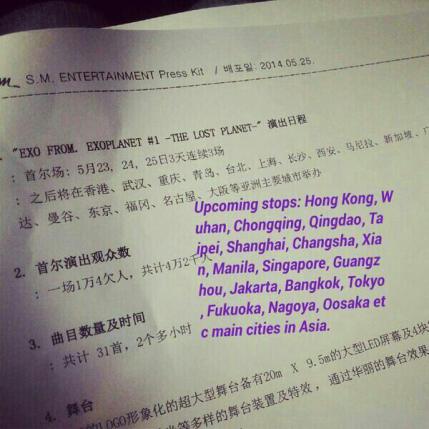 Jakarta yang diprediksi menjadi last stop konser "EXO From EXOPLANET #1: The Lost Planet" belum dikabarkan lebih lanjut mengenai tanggal pastinya. Nantikan berita selanjutnya!