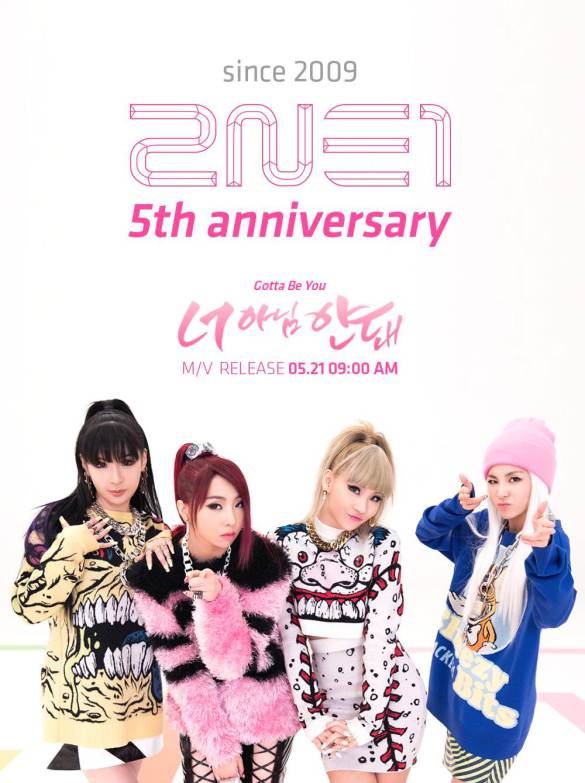 Untuk para Blackjack, ini akan jadi kabar yang gembira, karena 2NE1 telah mengumumkan tanggal rilis untuk MV Gotta Be You beberapa saat yang lalu.
Grup female asuhan YG Entertainment ini akan merayakan ulang tahun ke 5 sejak debut mereka dengan merilis MV baru untuk para Blackjack. Gotta Be You adalah trek yang disusun oleh Teddy dan Masta Wu, ditulis oleh Teddy dan Choi Pil Kang, dan diarransemen oleh Choi Pil Kang. Gotta Be You merupakan lagu dari album kedua 2NE1, 'CRUSH'.
MV Gotta Be You akan dirilis tanggal 21 Mei ini pada pukul 9AM KST. Bagaimana perasaan para Blackjack ?