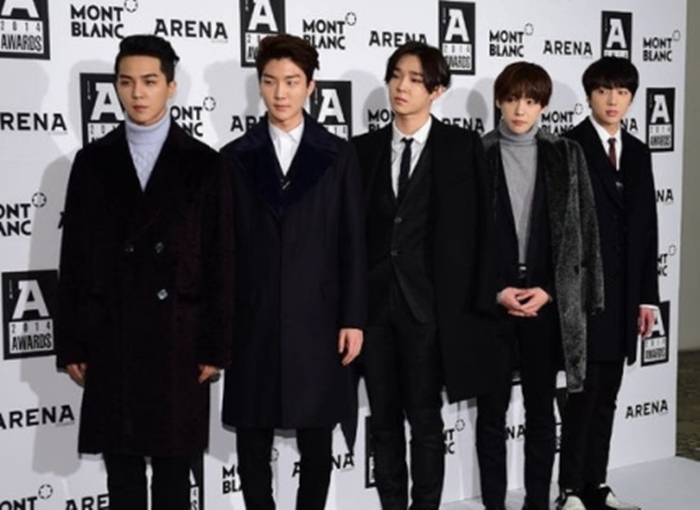 Grup WINNER baru-baru ini terpilih menjadi sebagai salah satu artis pendatang baru terbaik oleh FUSE TV. Mereka terpilih sebagai salah satu dari Best Of 2014 13 Top Breakout Atirsts Of 2014 bersama dengan Charli XCX dan beberapa artis lainnya. Daftar tersebut ditunjukkan pada waktu sebelumnya oleh FUSE TV.
FUSE TV memperkenalkan WINNER, "Setelah memenangkan program kompetisi Korea Who Is Next: WIN, grup KPop ini benar-benar menghidupkan namanya. Debut album mereka, 2014 S/S, menjadi yang nomor satu dalam tanggal lagu dunia dan masuk dalam daftar 10 album yang paling dicari, hal ini menjadi debut internasional bagi mereka".
TV mengungkapkan harapan mereka untuk penampilan WINNER kedepannya, "WINNER kini tengah mempersiapkan proyek untuk tahun 2015 dan kami berharap bahwa mereka akan terus maju serta sukses menjalankannya. Bisakah kami meminta mereka untuk mengadakan tur Amerika secepatnya?".
Sebelumnya, grup asuhan YG Entertainment tersebut telah mengumumkan bahwa mereka akan mengadakan Worldwide Inner Circle Conference 2015, yang telah menarik perhatian banyak pihak!
Selamat untuk prestasi kali ini WINNER!