Tur Asia Kim Woo Bin di Indonesia pastinya sangat berkesan, khususnya di benak Wooribin (sebutan untuk fans Kim Woo Bin) Indonesia. Bagaimana tidak, fanmeeting bertajuk The Moment of Kim Woo Bin in Asia "White Day with Kim Woo Bin in Indonesia" yang dikemas apik nan romantis ini menyuguhkan banyak kejutan, salah satunya ialah pemberian hadiah spesial dari Kim Woo Bin kepada salah satu lucky fans!
Mungkin tidak pernah terbayangkan oleh penggemar ini dapat sangat beruntung menerima hadiah kejutan dari sang aktor. Saat proses pengundian penggemar yang beruntung untuk naik ke atas panggung dan mendapatkan paket hadiah eksklusif dari Woo Bin, MC acara menggoda penggemar terakhir yang menerima hadiah tersebut dengan mengatakan bahwa hadiah sudah habis. Tidak dapat menyembunyikan kekecewaannya, penggemar yang rela datang dari Cianjur untuk bertemu aktor idolanya tersebut pun mencoba meminta hal lain.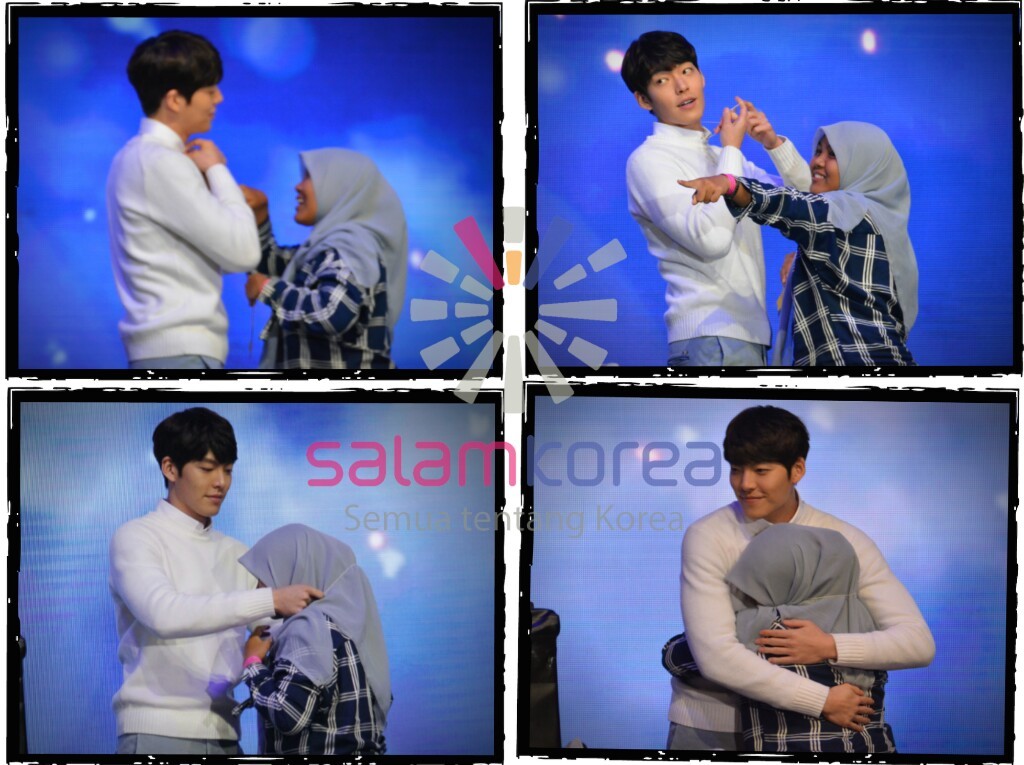 Akan tetapi, dengan sigapnya Woo Bin mendekati penggemar tersebut kemudian menyematkan kalung yang sebelumnya telah dipakainya serta langsung memeluknya dengan hangat. Penggemar yang sangat beruntung itu kaget dan langsung tersipu malu menyambut pelukan aktor yang juga berkarir sebagai model ini. The Hall Kasablanka, venue tempat fanmeeting ini digelar, pun langsung disambut teriakan histeris penggemar lain yang terkejut akan hadiah spesial yang langsung diberikan oleh aktor tampan ini.