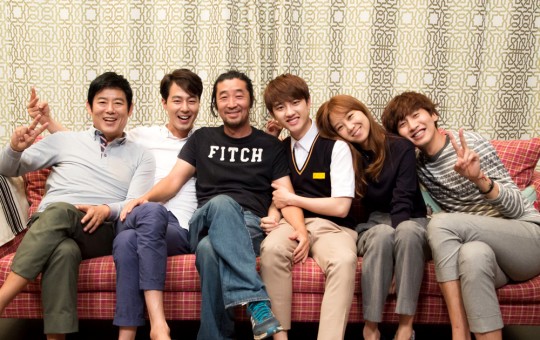 Drama It's Okay, It's love merupakan salah satu drama korea unggulan saluran SBS, yang akhirnya akan sampai pada episode penghujung, setelah tayang selama hampir tiga bulan lamanya dengan jumlah episode yang direncanakan sebanyak 16 episode. Menurut kabar yang ada, para staf dan pemain drama ini akan meninggalkan Korea setelah menyelesaikan syuting untuk berlibur ke Bangkok, Thailand.
Dikabarkan bahwa pemain-pemain seperti, Jo In Sung, Gong Hyo Jin, Sung Dong Il, Lee Kwang Soo dan beberapa lainnya beserta para kru telah merencanakan untuk berlibur di Bangkok dan Pattaya dari 17-22 September.
Terhitung 115 staf, mulai dari sutradara Kim Kyu Tae, penulis naskah Noh Hee Kyung, para pemain, manajer, stylists dan staf lainnya beserta beberapa orang lainnya yang telah ikut bekerja untuk drama ini akan bergabung dalam liburan tersebut. Sayangnya, D.O EXO tidak dapat begabung dalam liburan kali ini karena ia juga harus menyelesaikan sejumlah jadwal lainnya.
Salah satu anggota tim produksi mengatakan, "Perjalanan ini telah direncanakan sejak episode pertama drama ini disiarkan karena sebagian besar dari anggota tim juga merupakan tim produksi untuk drama sebelumnya That Winter, The Wind blows. Maka disana akan ada semua anggota tim mulai dari sutradara, penulis, para pemain dan staf lainnya. Aku pikir ini akan jadi liburan yang menyenangkan, jika diingat para pemain juga berperan banyak untuk perjalanan ini. Tetap beri dukungan untuk dua episode terakhir It's Okay, It's love".
Dua episode terakhir drama ini akan disiarkan pada tanggal 10 dan 11 September pukul 10 PM KST.
cr pict: Soompi