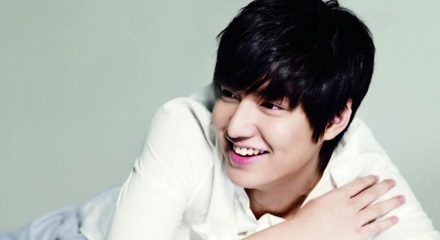 Sebuah perpustakaan akan dibangun di Cina atas nama Lee Min Ho oleh Minoz, sebutan fans Lee Min Ho.
Pada tanggal 3 Juni, reperesentatif dari agensi Lee Min Ho, Starhaus Entertainment, mengumumkan, "anggota fan club Cina Lee Min Ho (Minoz China) sedang melakukan kampanye untuk membangun perpustakaan atas nama Lee Min Ho."
Pembangunan beberapa perpustakaan untuk daerah di Cina yang menderita kemiskinan dan infrastruktur pendidikan yang buruk merupakan bentuk kegiatan amal para penggemar Lee Min Ho bersama China Children and Teenagers Development Funds dengan harapan memberikan kesempatan pendidikan bagi siswa yang kurang mampu.
Para fans telah berpartisipasi dalam kampanye lain, salah satunya membangun perpustakaan di Mongolia pada tahun 2013. Mereka resmi akan memperluas proyek ini dengan membangun perpustakaan di dua sekolah yang berbeda, satu di Qinhai dan satu di Sichuan.
Akto yang naik daun akhir-akhir ini berkat perannya dalam drama The Heirs mengaku terharu setelah mendengar berita tersebut, "Sangat menyentuh melihat aktivitas dari Minoz dan hal ini sangat berarti bagiku."
Penggemar Lee Min Ho dari Baidu sebelumnya telah menyumbangkan ₩ 14.000.000 untuk UNICEF dan juga telah melakukan kegiatan amal dengan mengirimkan makan siang gratis untuk anak-anak miskin dan membangun sumur di daerah terpencil sebagai cara untuk menunjukkan dukungan saat drama The Heirs sedang berlangsung. Fans Lee Min Ho juga sebelumnya telah membantu dalam menyelesaikan isu-isu lingkungan. Mereka membangun 'Hutan Lee Min Ho' di Patagonia dengan menyumbangkan ratusan pohon di bawah nama aktor tersebut.
Saat ini, Lee Min Ho akan membintangi film Gangnam Blues yang proses syutingnya telah dimulai sejak bulan April lalu.