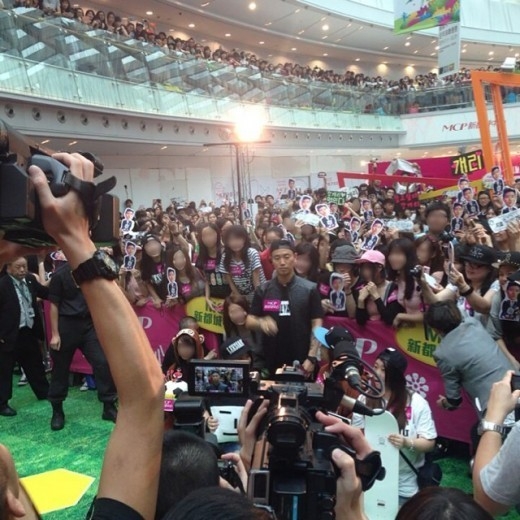 Kepopuleran Kang Gary sebagai member Running Man tidak lepas dari eksistensinya sebagai anggota dari grup duo Leesang. Namun ternyata, meski tanpa ditemani sesama member Running Man, maupun Leesang, ia sukses menggelar meet and greet di Hongkong (8/6). Acara yang digelar di sebuah mal tersebut menyedot perhatian penggemar yang ingin melihat  langsung pria berusaia 36 tahun tersebut.
Kehadiran rapper yang baru saja merilis lagu bersama Jungin berjudul "People Scent" ini telah dinantikan oleh banyak penggemar pria maupun wanita. Sejak kedatangannya sehari sebelum acara berlangsung (7/6) Gary telah banyak berinteraksi dan bersikap ramah kepada penggemar yang menemuinya.
Dalam meet and greet tersebut, Gary melakukan foto bersama dengan fans dan bahkan juga bermain bola dengan mereka. Seorang aktris Hongkong, Dada Chan bahkan menyediakan waktu untuk sengaja hadir dalam acara jumpa penggemar tersebut untuk bisa melihat Gary secara langsung.
Gary mengutarakan rasa bahagianya karena bisa berkunjung ke Hongkong meski tidak bisa menghabiskan banyak waktu untuk melihat-lihat. "Karena jadwal yang padat, tidak banyak tempat yang bisa saya kunjungi. Namun saya beberapa kali datang ke Hongkong terutama saat bersama member Running Man dan mengunjungi tempat terkenal di Hongkong," jelas Gary.