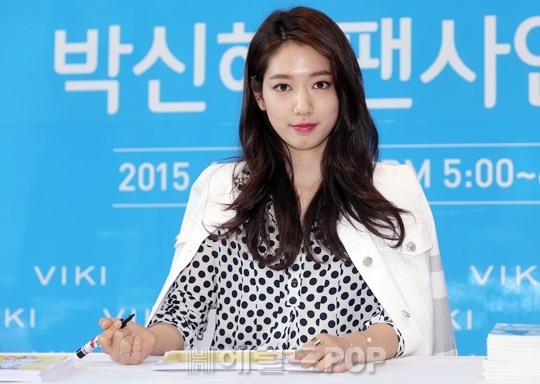 Dilansir dari Kpop Herald, pada hari Jum'at lalu, Aktris Park Shin Hye menggelar acara jumpa fans pertama bersama merk pakaian VIKI. Ia menjadi model VIKI sejak bulan Januari.
Park Shin Hye yang datang terlambat 20 menit setelah acara dimulai, menuliskan "Aku benar-benar minta maaf. Aku terlambat" pada sebuah foto dan ia tunjukkan kepada fotograper dengan ekspresi malu-malu.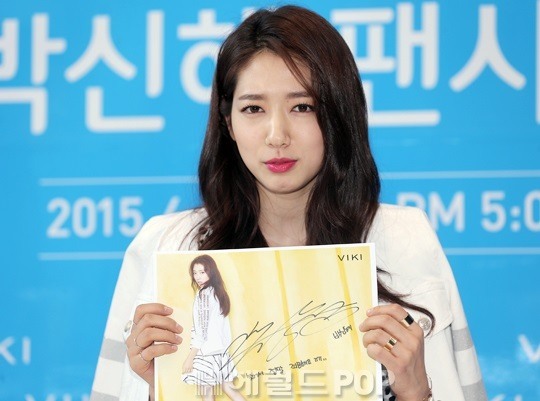 Acara tersebut berlangsung di Lotte Department Store cabang Nowon.
Aktris berusia 26 tahun ini, semakin populer berkat drama The Heirs dan Pinocchio. Saat ini, Park Shin Hye sedang syuting film terbaru berjudul The Beauty Inside.