Yeo Jin Goo bicara mengenai perannya di film terbaru "Shoot Me in the Heart". Ia memainkan peran sebagai pasien di rumah sakit jiwa selama enam tahun. Baru-baru ini, Yeo Jin Goo melakukan sesi wawancara dengan "Let's Go Video Travel" di MBC.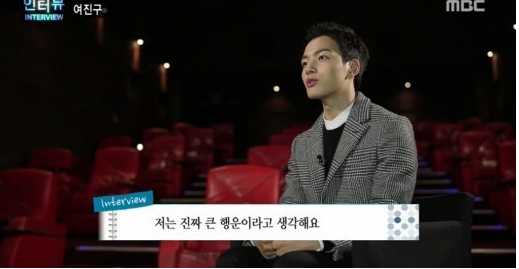 Yeo Jin Goo mengatakan bahwa ia membenci suaranya saat menginjak masa pubertas. "Suaraku buruk sekali sehingga aku hanya bicara sedikit ketika aku duduk di kelas 9. Aku tidak ingin bicara setelah sadar kalau suaraku aneh," ungkapnya.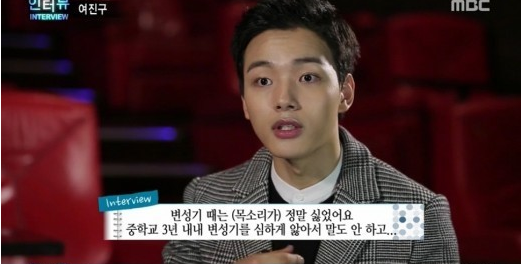 Ia juga menambahkan bahwa kini banyak aktor senior yang mengatakan bahwa suara rendah yang dimilikinya memberikan image yang serius dan wibawa. "Aku merasa itu anugerah," ujar Yeo Jin Goo.
Sementara itu film Yeo Jin Goo "Shoot Me in the Heart" akan mulai tayang di bioskop 28 Januari mendatang.