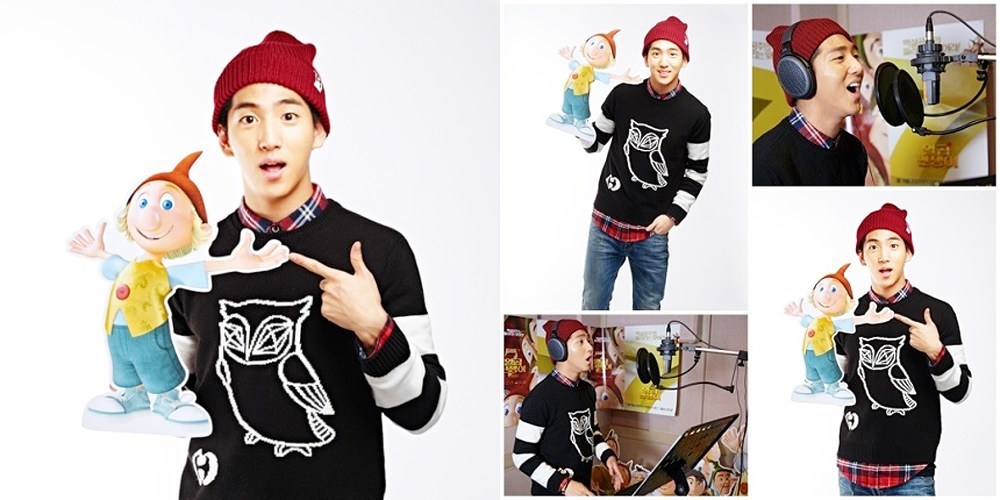 Baro (B1A4) akan menjadi salah satu pengisi suara dalam film animasi "Seven Dwarfs"! Ia telah mengkonfirmasi bahwa ia akan berpartisipasi dalam pengisian suara dalam film animasi ini. Partisipasinya dalam film "Seven Dwarfs" menandai pengalaman pertamanya di dunia "dubbing". Baro akan mengisi suara salah satu pemeran utama, Bobo, kurcaci yang termuda dari tujuh kurcaci.
Film animasi "Seven Dwarfs" merupakan film yang dikembangkan dari cerita populer "Putri Salju dan Tujuh Kurcaci" atau "Snow White and The Seven Dwarfs". Karakter Bobo yang akan diisi suaranya oleh Baro merupakan kurcaci paling muda yang konyol. Meskipun memiliki karakter yang konyol dan bodoh, ia memiliki pesona yang berbeda dari enam kurcaci lainnya. Bobo memiliki kepolosan dan karisma yang tidak dimiliki enam kurcaci yang lain.
Dalam suatu interview, Baro menyatakan bahwa berakting hanya melalui suara (dalam proses dubbing), sangatlah sulit. Tetapi, lama-kelamaan, ia menemukan suatu daya tarik yang berbeda dalam proses dubbing ini. Baro juga mengatakan bahwa Bobo memiliki karakter yang kurang lebih sama seperti dirinya. Hal ini membuat Baro merasa suaranya sangat sesuai untuk karakter Bobo.
Film "Seven Dwarfs" akan mulai tayang di bioskop pada 24 Desember 2014 mendatang.