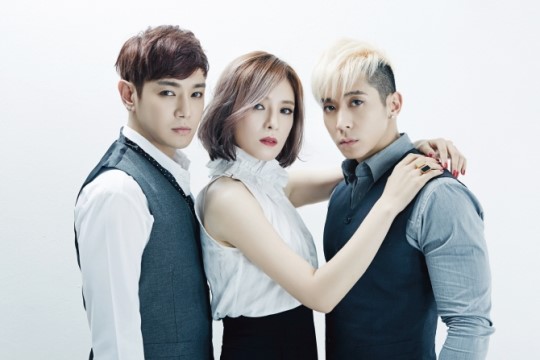 Mantan duo ballad asuhan SM Entertainment, Fly to the Sky akan membuat hadiah untuk penggemar. Desember nanti, Hwanhee dan Brian akan berkolaborasi dengan Gummy dalam series konser yang bertajuk "The Attraction" mulai 23 hingga 25 Desember.
Dalam konser ini, ketiga penyanyi yang telah bersahabat lebih dari 14 tahun ini akan menunjukkan keunikan dari suara dan penampilan mereka. Akan ada banyak kejutan yang belum pernah ditampilkan sebelumnya untuk penggemar di konser individu mereka.
Fly to the Sky akan menampilkan lagu hits mereka begitu pula dengan Gummy. Mereka juga akan berkolaborasi dalam beberapa lagu.
Ketiga penyanyi ini mengaku konser ini sangat berarti untuk mereka. Mereka telah berteman cukup lama bahkan waktu comeback mereka hampir bersamaan.
Gummy mengatakan bahwa, mereka sangat mendukung satu sama lain. Sebagai teman dan penggemar, Gummy berharap bisa melihat comeback dan lagu terbaru Fly to the Sky. "Aku sangat senang bisa satu panggung dengan mereka dan ini akan sangat berarti," ujarnya.
Sedangkan Fly to the Sky berkomentar, "Gummy memiliki kharisma dan memiliki panggungnya sendiri. Ia mampu berinteraksi dengan audiens dan kami sangat senang berkolaborasi dengannya."
Disadur dari Soompi.