Kehilangan orang yang dikasihi membuat Moon Royal Pirates mengalami hal yang sulit. Moon yang berpartisipasi dalam reality show Laws of the City mengungkapkan bahwa ia pernah kehilangan orang yang saat ini plaing dirindukannya.
Kim Sung Woo sebagai member tertua bertanya "siapa keluarga yang saat ini paling dirindukan?" Moon pun bercerita mengenai sang kakak yang mengalami kecelakaan 6 tahun lalu. Ia berkata kakak yang lebih tua dua tahun dari dirinya itu meninggal dan hari itu adalah peringatan kematiannya.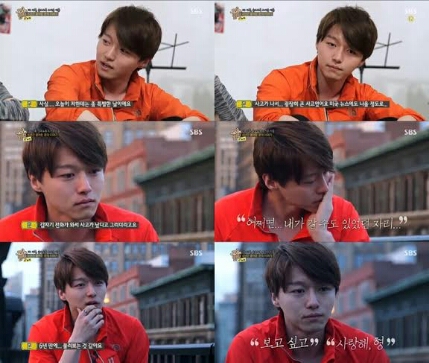 Moon mengungkapkan ini adalah kali pertama ia membicarakan kakaknya di televisi. Ia berkata bahwa jika membicarakan keluarga, tidak mungkin tidak menyebutkan kakaknya. Meskipun itu berat namun ia adah bagian dari diri Moon saat ini.
Para member Laws of the City lainnya John Park, Kim Sung Soo, Lee Chun Hee, Baek Jin Hee dan Jung Kyung Ho menunjukkan simpati mereka saat mendengar kisah dari Moon.
Agensi Moon mengungkapkan bahwa lagu "You" memang diciptakan Moon untuk sang kakak. Meski selintas terdengar seperti lagu cinta namun sebenarnya lirik dalam lagu itu diciptakan untuk kakaknya. Royal Pirates baru saja merilis album mereka Betting Everything pada 21 Juli lalu.
Disadur dari Soompi.